After completing the upgrade vCSA 5.5 to the latest version in my Home Lab, when trying to deploy a new machine from template, I met with the following error: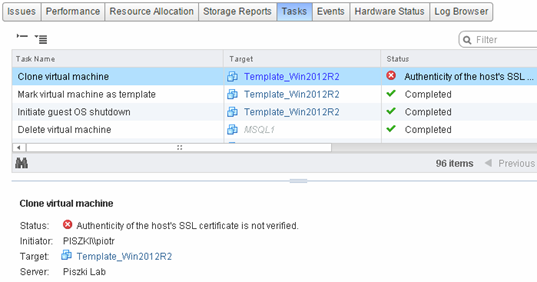 This issue only affects vCSA, there is no solution for the moment, the workaround is described in this KB. The error only occurs when you have vCSA 5.5U2 and replace SSL certificate on the ESXi host to a new one. It does not help reconnect host on vCenter. To get rid of this message, we must stop the vCenter, log in as the root user on the vCenter appliance and run the following commands:

After running vCenter everything returns to normal.