It's been a long week, a man attends a culturally on the Fast Track, what a surprise. On the occasion of the introduction of a new level of certification (and training), VMware exchange among participants of all sorts, rozprowadziło voucher allows free your mind of all currently available, VCA certificate. Sounds good? Micro fact is that the voucher is valid until November 14, so we had to compress.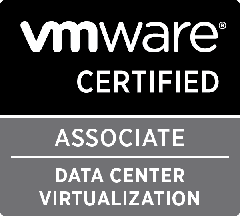 By far the easiest of the exams, for anyone who has to deal with vSphere is a pure formality. I approached him with the march without accompanying training materials listen and got 420 points (300 minimum, 500 maximum).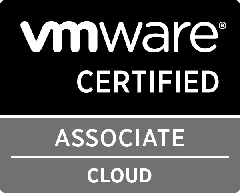 This exam for me was the hardest, I just go for the second time and it is the minimum number of points. I also had to listen to the entire course , or could not advice. Subject Cloud VMware is clearly the most developed (products and links). Although I have to deal with vCloud Director and several modules vFabrica this practical knowledge was not sufficient.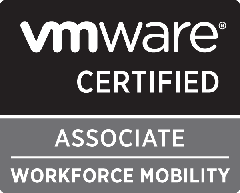 This exam is fairly simple, VMware View, Horizon and Mirage are relatively small in terms of the level of complexity (in terms of logic and not the technology). Anyone who installs LAB whole time though, should pass this exam. I personally scored it for the first time on 400 points, listen to the material proved to be helpful.
But what exactly are these certificates? Are positioned below the VCP, but VCP certifications confirm the technical knowledge, whereas here we have confirmation of the knowledge of knowledge of products and solutions (including ongoing interaction between them). This does not sound interesting? Not really, "knowledge" is not just what you read in the press materials, the knowledge of what can be achieved using the product and, above all, how to address specific business challenges and how to find solutions in the portfolio of VMware for specific needs.
I personally think it was worth spending some time to deal with the VCA, I all three exams and feel of this very well
Edit 2014.01.06: I remember about the ongoing promotion exam, you can pass through the Internet, simply ask for it while you are logged in educational portal . The whole procedure is described in the appropriate format in the section Whats Next (after confirmation of willingness to take the exam). Voucher realize immediately before the exam at Pearson VUE . Time for passing the exam is 3 days, counting from the time in which "hit" confirmation of Accession.